Home renovations can be a daunting task but with the right design team, the process can be an exciting adventure that leads to a transformed living space. The Artistic Golden Luxe design project is a stunning example of how a detailed, creative, and technically proficient team can bring a client's vision to life. Striking the perfect balance between elegance, functionality, and aesthetics is pivotal to creating a successful renovation that includes everything you love about your home while adding new and exciting features. This project exemplifies how our expert team can help you enjoy a newly transformed space that is tailored to your needs and wishes. Come explore this Naples home renovation with us!
The intersection between art and science can be a magical place, and that's exactly what our esteemed client, a visionary female scientist and entrepreneur, wanted to emulate in her home. The home featured an art installation made of Petri dishes from Art Basel – Miami, and she knew that she wanted to incorporate this masterpiece into the renovation design of her home. While she wanted the art to remain a standout element, she also wanted it to reflect her personal taste. That's where our design team came into play. Focusing on seamlessly integrating the installation, the final design came together beautifully. Now, the piece can be enjoyed and appreciated as part of the home in a way that feels natural and inspired.
Creating a space that both accommodates an art installation and maintains a luxurious atmosphere is no small feat, but designers Brooke Meyer and Lindsay Molinario rose to the challenge with flying colors. Taking careful consideration and planning, they incorporated stunning golden details throughout the design that complement the art installation perfectly without overwhelming it. Inviting, cozy, and elegant, this living space is complete with a beautiful, curved sofa in the cocktail area, which adds a unique and beautiful design element. The sofa's customized upholstery with high-performance yet luxurious fabric is nothing short of perfect. The clients can sit comfortably, sipping their favorite merlot, without the worry of accidents.
The transformation of the former game room into a stunning formal dining area is nothing short of remarkable. Where once stood a cluttered and disorganized space now stands an elegant room complete with peak gold detailing that adds an air of sophistication to the area. With every detail expertly crafted, it's clear that no stone was left unturned in creating the perfect dining room. The hints of gold throughout the space add just enough sparkle to catch the eye without being overdone. As the two rooms are seamlessly tied together, it creates a cohesive feel that is both welcoming and warm. Dining in this room is sure to leave guests feeling pampered and indulged, befitting of a luxury Naples home renovation.
As someone who loves design, it was fantastic to work with this team to have the vision come to life! They are knowledgeable, professional, extremely customer service focused, talented and fun to work with—can't recommend more!!
– Brenda Snow, "Artistic Golden Luxe" Client
As someone who loves design, it was fantastic to work with this team to have the vision come to life! They are knowledgeable, professional, extremely customer service focused, talented and fun to work with—can't recommend more!!
– Brenda Snow, "Artistic Golden Luxe" Client
The client's next request was a unique one – she wanted a space that could host both employees and business guests in a comfortable environment where they could conduct remote work but did not feel out of place. The project also presented a challenge in converting a playroom into a sophisticated breakout space suitable for the client's needs. The result was not only elegant but also has the feel of an upscale boutique hotel lobby. It is furnished with several breakout areas that allow guests to jump onto virtual meetings or answer emails while enjoying a cup of coffee or snacks from the coffee bar. The design blends perfectly with the existing space, presenting guests with a comfortable yet convenient environment to conduct business should the need arise.
While this home was clearly made for entertainment, the clients also wanted a more relaxed retreat to enjoy year-round. The family room and breakfast nook embody a relaxed, casual aesthetic that flows seamlessly into the outdoor living space and pool area. The existing layout of the home allowed for a clear separation from the more formal dining area while still maintaining a cohesive atmosphere throughout the home. A quintessential Naples coastal aqua ties the space together, creating a soothing backdrop for the various textures and playful prints that adorn the pillows and dining chairs. And, as if that weren't enough, a fun little pop of soft lime green adds an extra touch of playfulness, effortlessly connecting the indoor and outdoor living spaces.
This project is truly awe-inspiring. Designers Brooke Meyer and Lindsay Molinario managed to create a space that is both functional and stylish, incorporating an artful blend of elements that simply take your breath away. From the careful selection of materials to the intricate design details, this project is a testament to the skill and talent of two highly skilled designers when it comes to home renovations. With its luxurious finishes and elegant furnishings, "Artistic Golden Luxe" is the perfect example of what happens when art and interior design come together. Whether you're a fan of home building, interior design, or home renovations, this stunning project is definitely one to draw inspiration from. Contact us today about your upcoming home renovation!
Original design by Brooke Meyer & Lindsay Molinario while at Interiors by Design West
Hover your mouse over the slider to see the Before & After transformation of this Naples home renovation.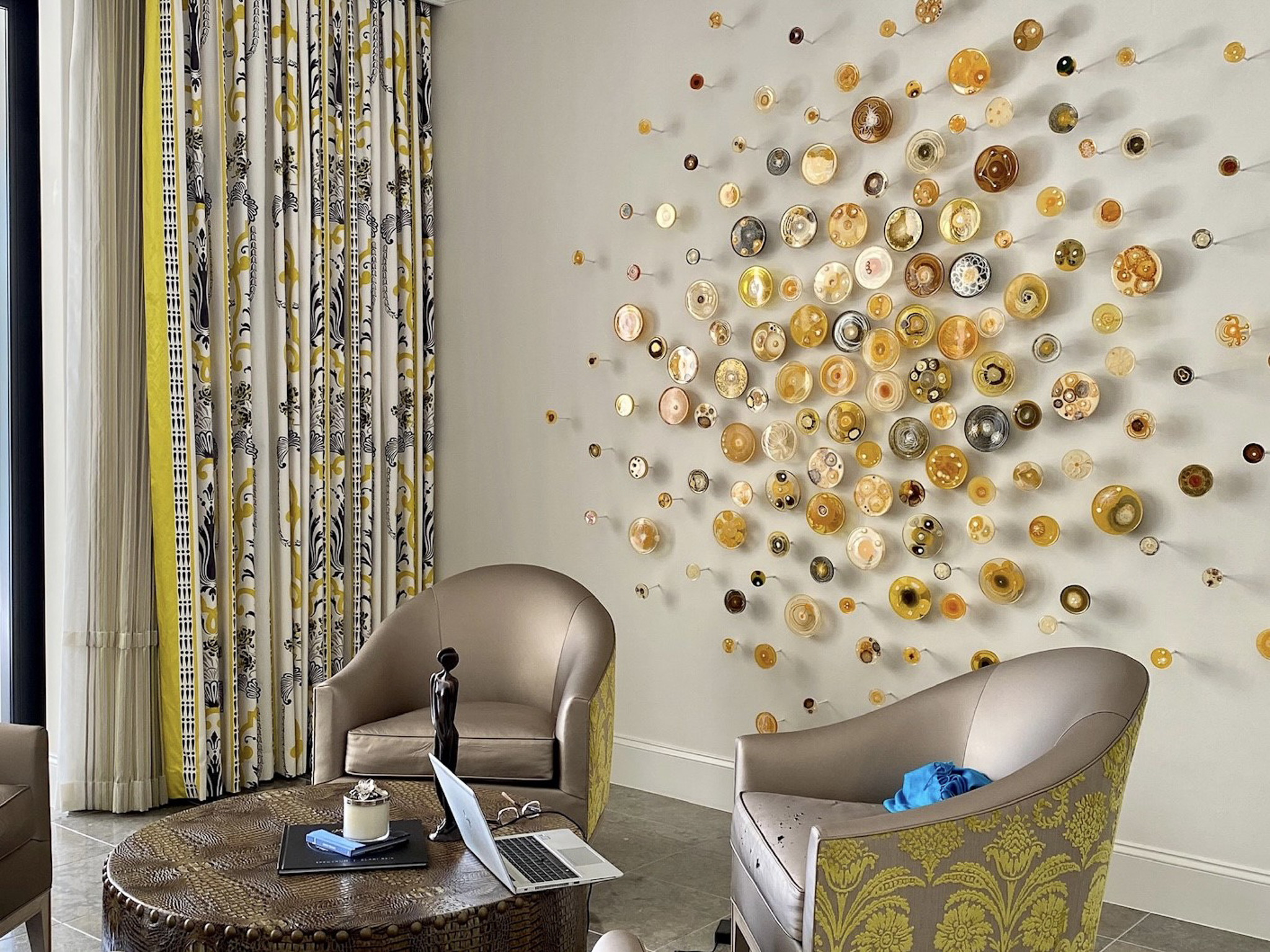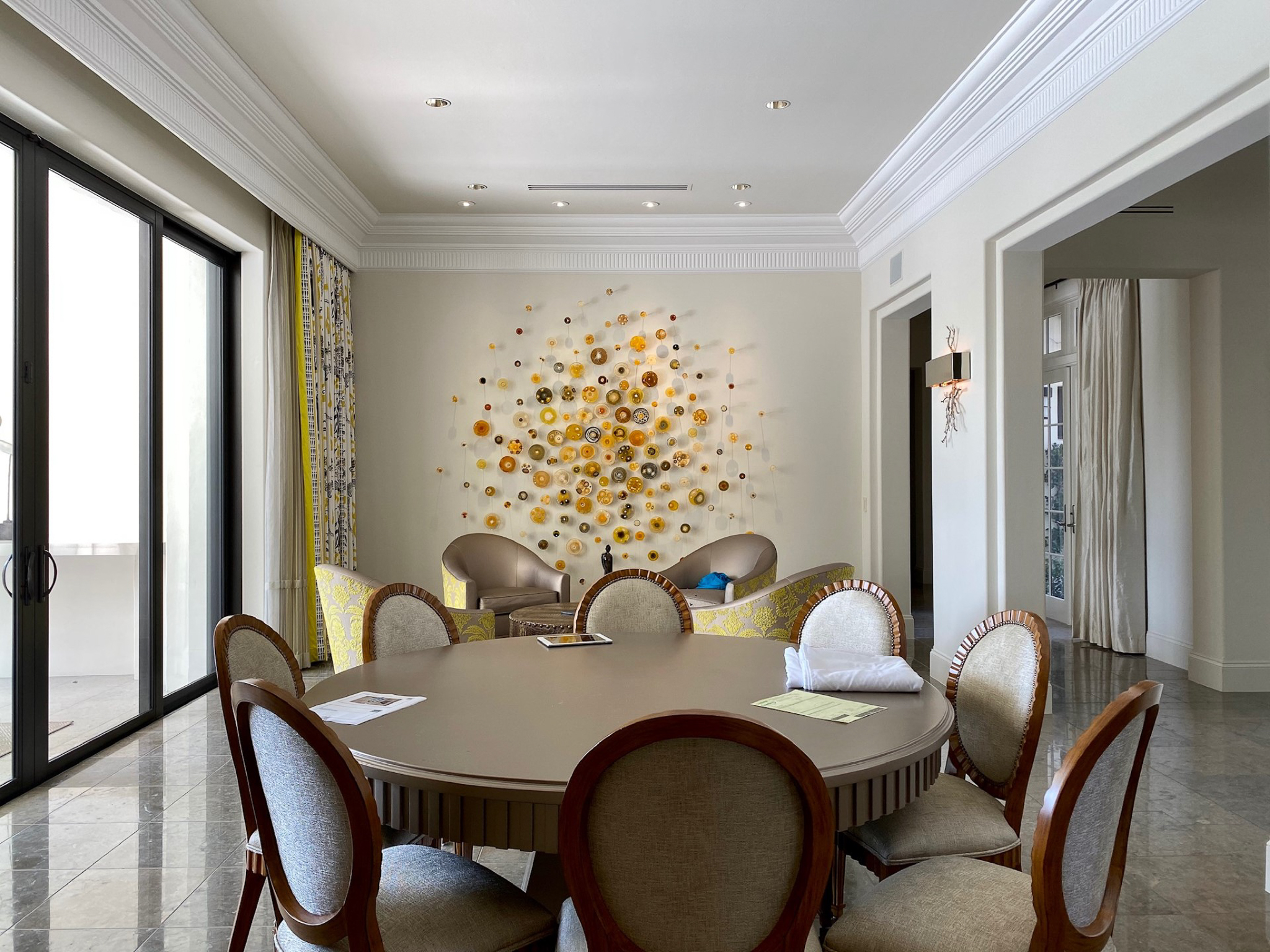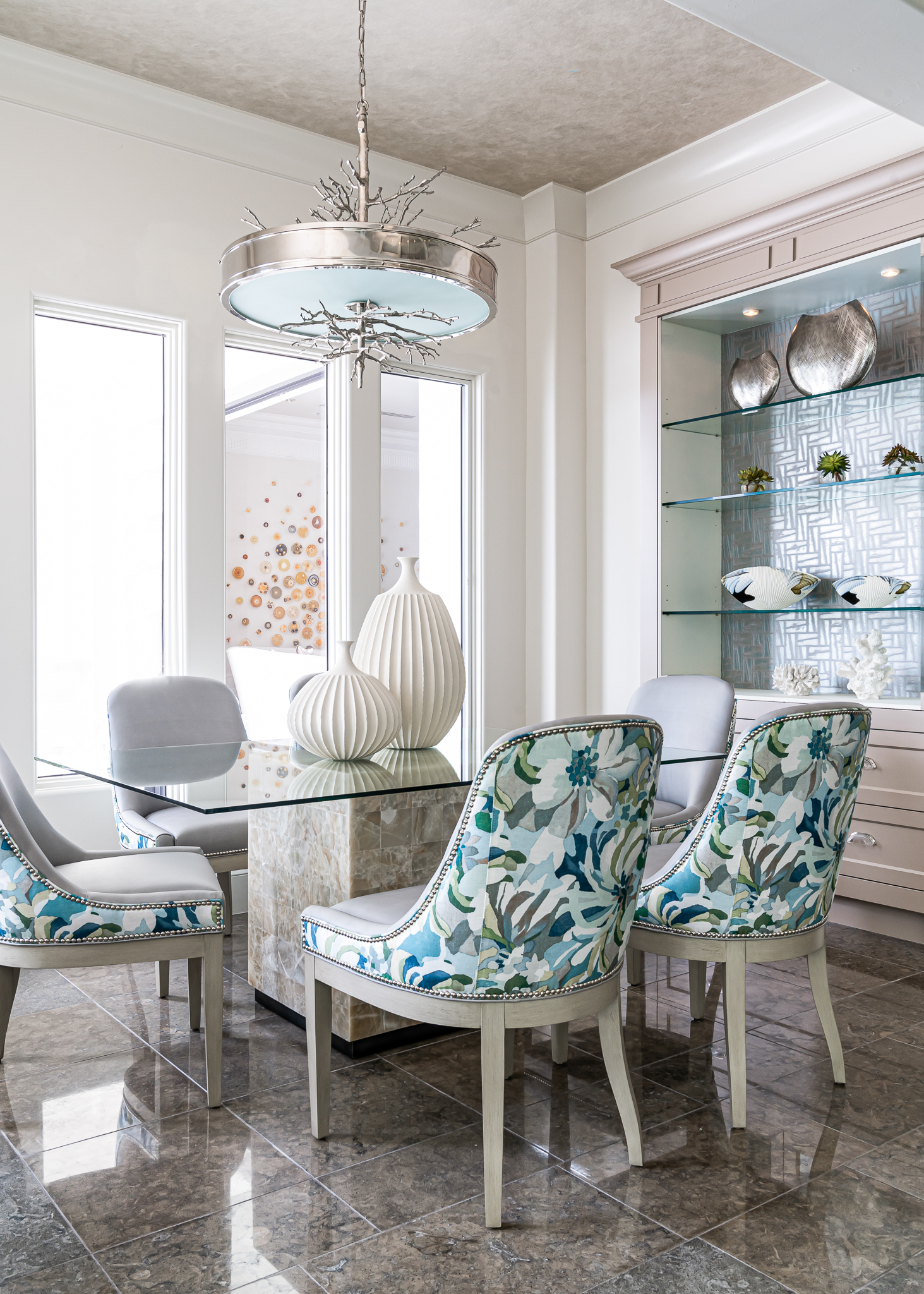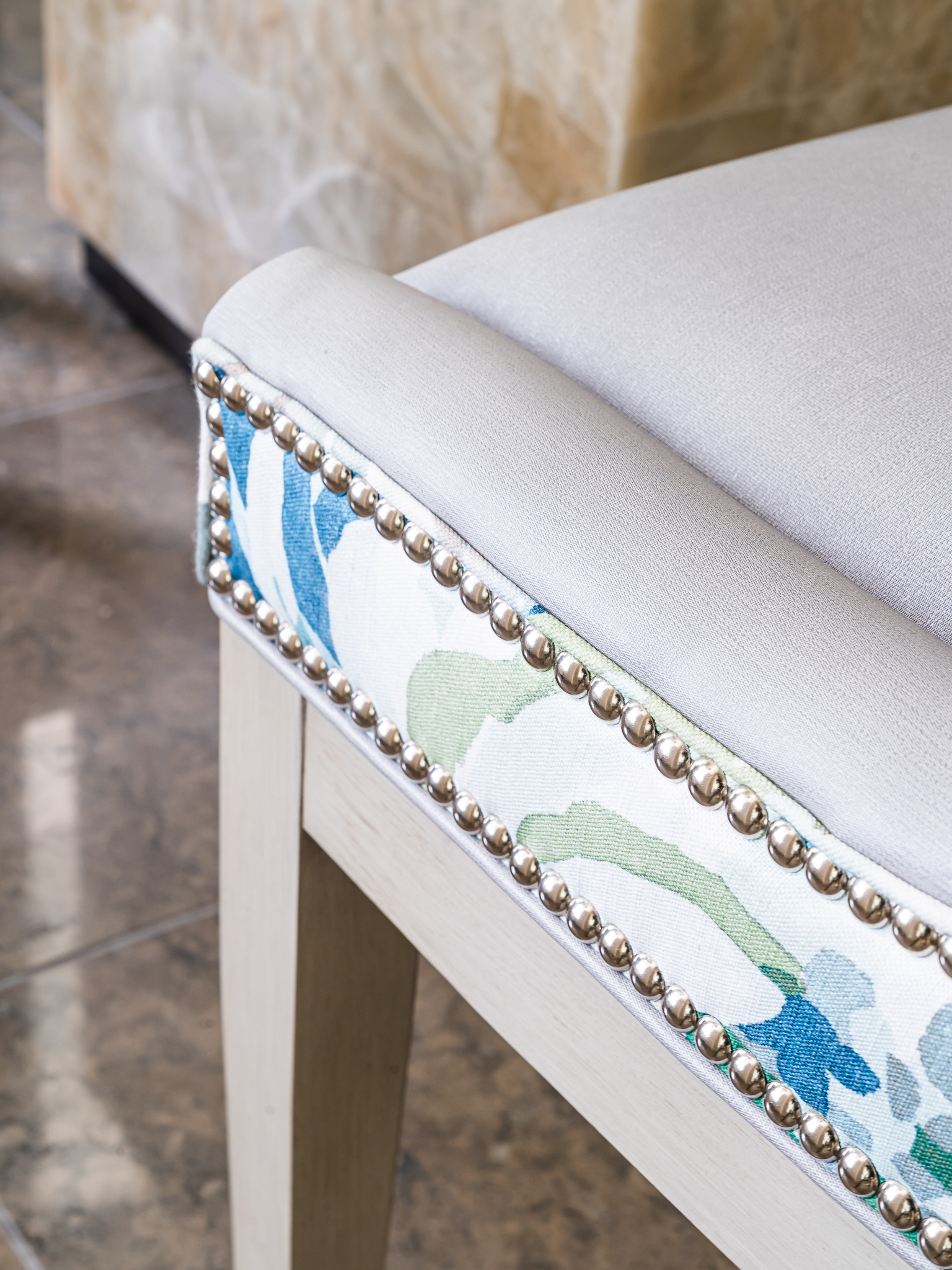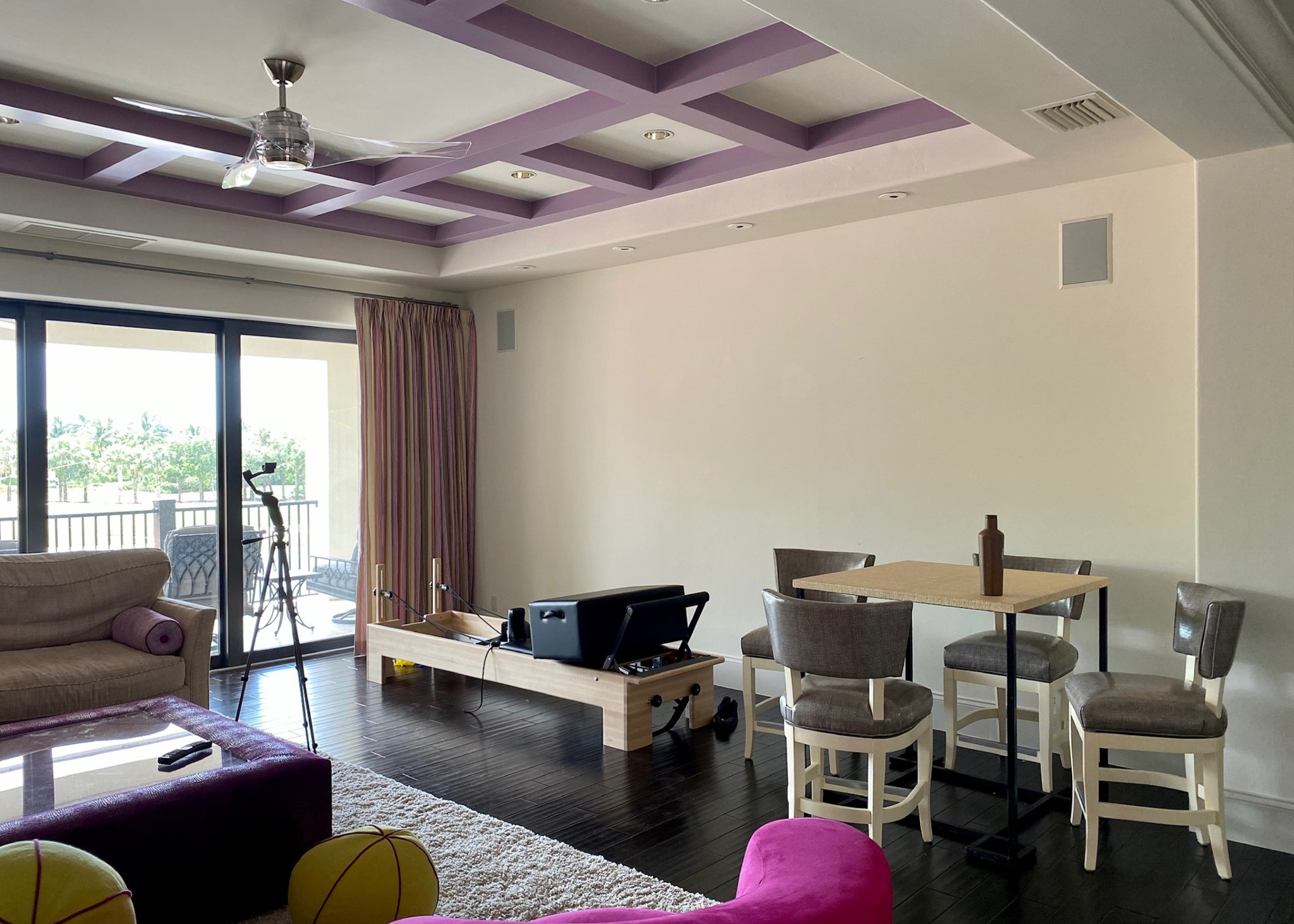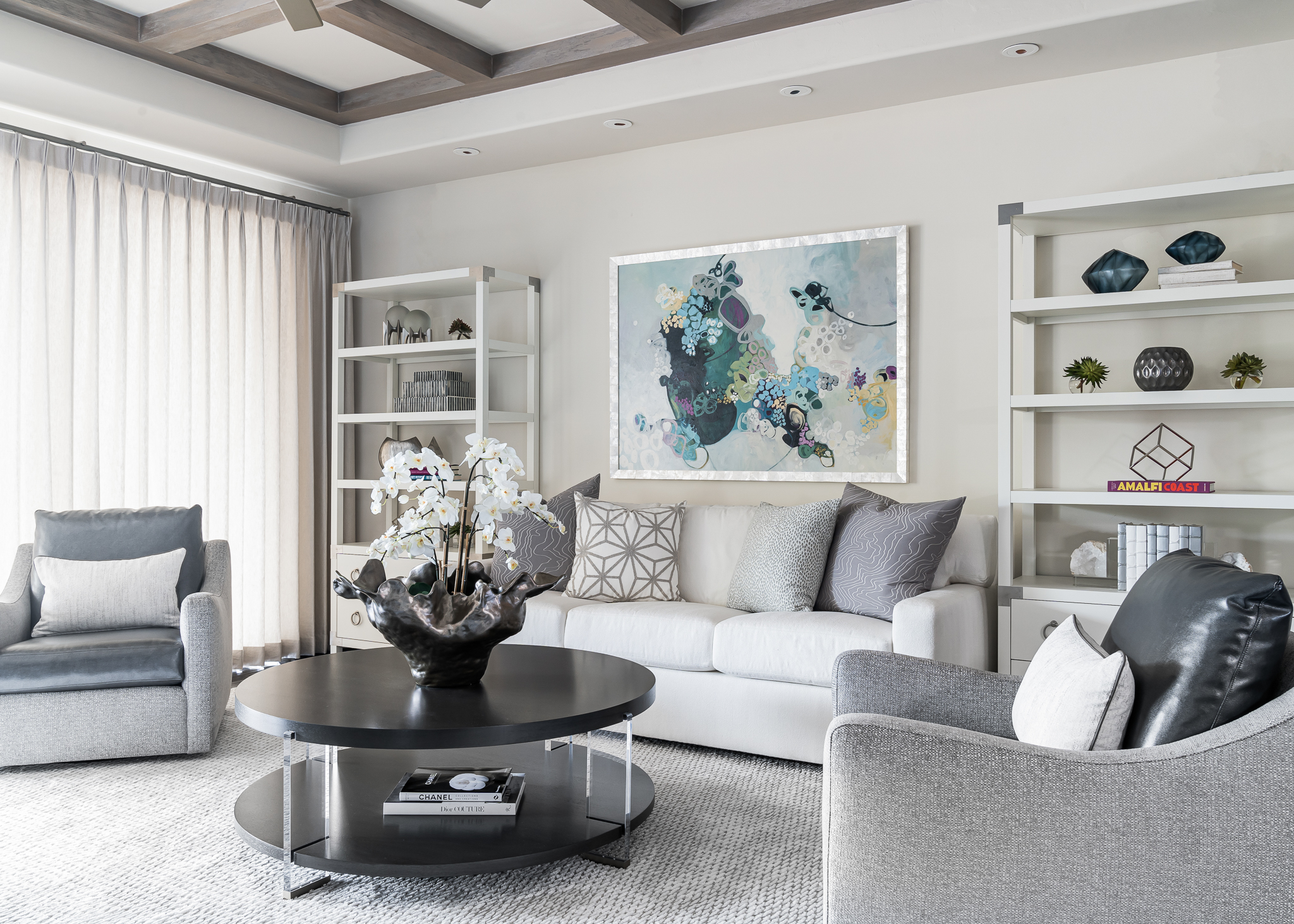 Florida is home to some of the best interior designers in the world and we are proud to be among them. Our experienced team of Florida interior designers offer luxury design services for both renovations and new construction projects and we would love the chance to discuss your project goals and objectives.
Connect with us today so we can set up a time to meet and review how we can help you bring your luxurious dream home to life. With our knowledgeable professionals, reliable support staff, trustworthy guidance, and upscale design choices, you can rest assured that your project is in good hands. Get in touch today to see why our clients are raving about our services!