Coastal design doesn't have to be seashells and oceanic blues. This coastal contemporary design is the perfect combination of classic and modern elements, creating a beautiful juxtaposition of light and dark tones. The design includes European oak wood flooring with contemporary coastal ceiling details, blush pinks, neutral tones, and metallic finishes. It also features luxury furnishings with plush custom fabrics, clean lines, and high-contrast accents. Let's take a closer look at how this stunning style was achieved.
The most important element to achieving any interior design look is understanding the intended color palette. The client came in with a clear idea of what she wanted and expressed that included blush pinks and neutral tones. To give some contrast to the palette and elevate the overall design, we combined blush and neutral tones with metallic finishes. By blending these colors together, we created a glamorous yet inviting space that balances lightness with warmth.
Lighting fixtures play an integral role in any interior space—not only do they provide practical lighting solutions, but they also add visual interest by drawing the eye up to create height and dimension in the room. For this project, we selected unique lighting fixtures, statement wallcoverings, beaded draperies, and an elevated headboard wall installation to create focal points throughout the space while still maintaining an overall cohesive feel.
The wallcoverings provided an opportunity to introduce patterned designs, while the lighting fixtures helped set the tone – we chose intrepid shapes in metallic finishes for maximum impact! For added glitz and drama, our designers added draperies with beaded embellishments in key areas like the great room and master bedroom. Additionally, our team created a custom hand-quilted velvet headboard wall in the master bedroom to further elevate the design and create a completely unique installation that was sure to catch your attention.
Finally, luxury furnishings are essential for completing the look of any interior space. We begin the selection process by taking a look at our technical drawings and ensuring the space plans allow for proper clearances, and that the overall scale aligns with the scale of the home. Here we chose plush custom fabrics to bring comfort as well as texture into the mix while still maintaining a glamorous feel that brings out the best of both coastal and contemporary designs styles. We also added dark high-contrast accessories to the overall look while still staying true to our original color palette choices.
The divinely feminine blush palette of this unique coastal contemporary design was not tritely "feminine" or "coastal." By choosing complementary colors, and coastal elements, and working with unique textures we were able to achieve an interior design that perfectly blended the client's color preferences and coastal style. With careful consideration of these elements, we were able to achieve a beautiful coastal contemporary look that brought together classic sophistication with the glitz and glam of modern luxury living!
Original design by Brooke Meyer & Lindsay Molinario while at Interiors by Design West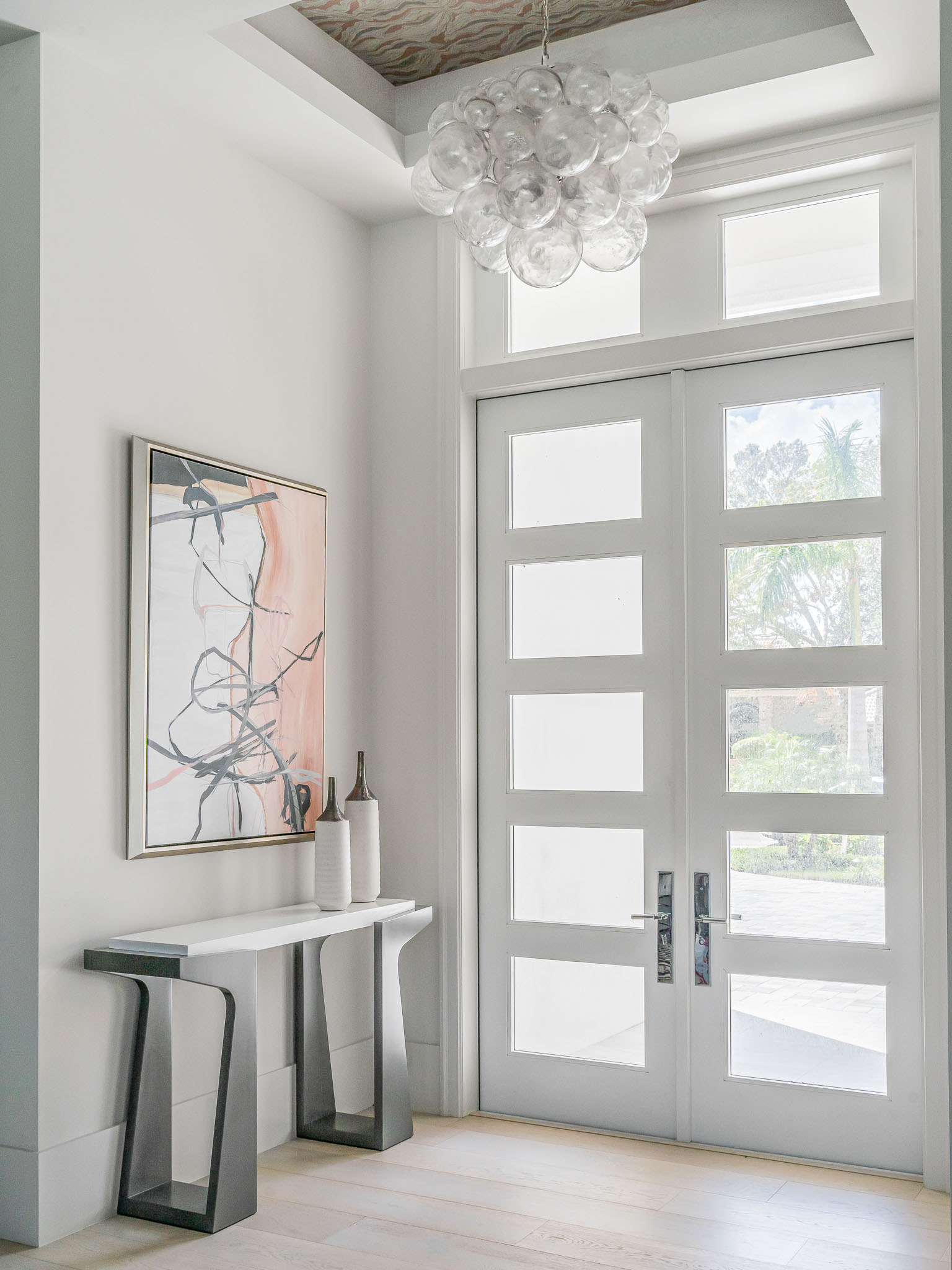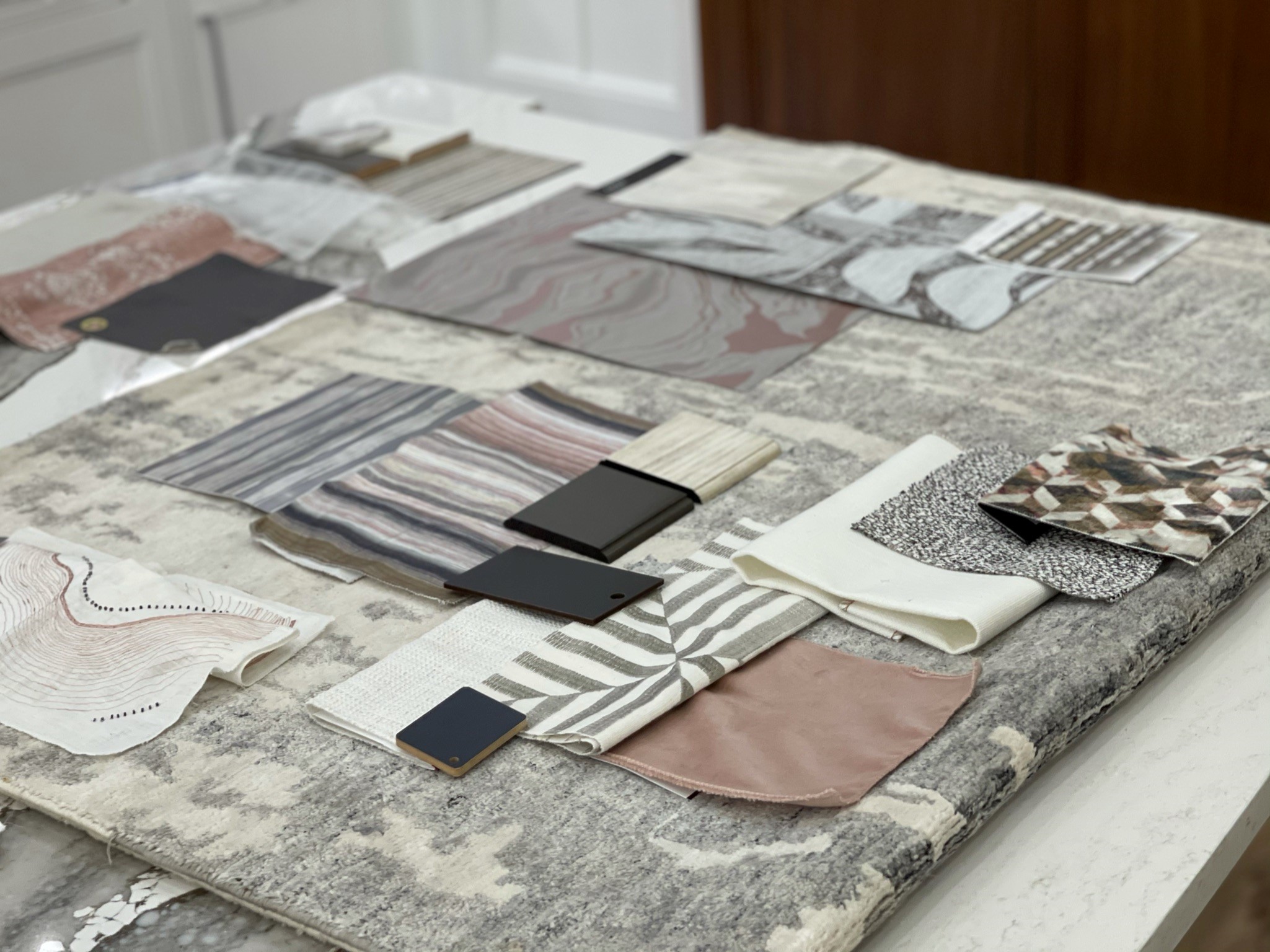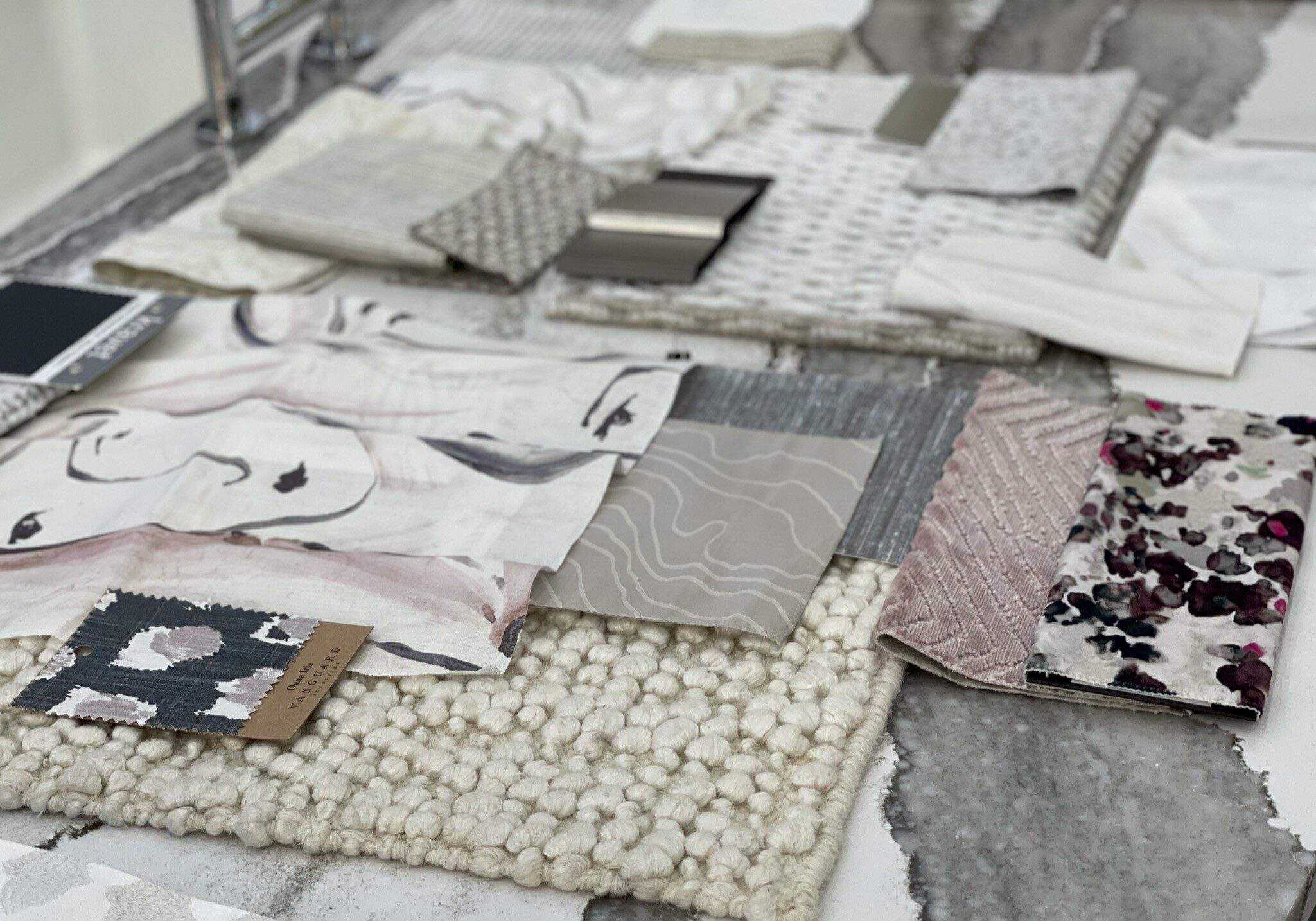 Florida is home to some of the best interior designers in the world and we are proud to be among them. Our experienced team of Florida interior designers offer luxury design services for both renovations and new construction projects and we would love the chance to discuss your project goals and objectives.
Connect with us today so we can set up a time to meet and review how we can help you bring your luxurious dream home to life. With our knowledgeable professionals, reliable support staff, trustworthy guidance, and upscale design choices, you can rest assured that your project is in good hands. Get in touch today to see why our clients are raving about our services!